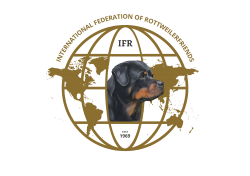 For an international Federation that aims at a close cooperation with and between its members, a good and quick communication is of course essential. Using modern social media, such as Facebook, may offer a perfect platform for such communication.
At the suggestion of the Swedish Delegate, Mrs. Anna Warburg Rexlinger, the IFR Board has decided to create a Facebook Group for just this purpose. I thank Mrs. Rexlinger for both the suggestion and for then actually creating the Group-page.
This Facebook Group is a closed group and allows only the Delegates of the IFR Member Clubs as its members. All Delegates were invited to become a member of the Group.