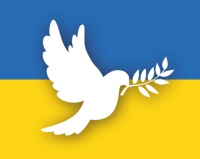 We refer to our former decision, supported by a very large majority of Member Clubs, that for the IFR World Show and the IFR World Championships, all registrations of dogs and/or the participation as a handler and even the presence as spectators will be refused for all that live in Russia. Besides this, Russian judges cannot be invited to judge these events.
The situation in Ukraine has since then not improved, to the contrary even.
The Board therefore sees no other possibility but to extend the former decision to all future IFR-events and this until the Meeting of Delegates will decide otherwise. The decision does not end the membership of the Russian Rottweiler Club. As its right to participate our events is suspended, we will not insist on its paying the annual membership fee.