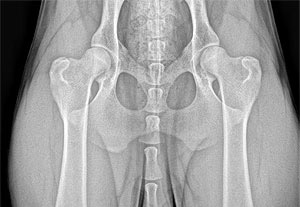 Dear IFR-Delegates, Rottweiler Friends,
We hereby send out a third questionnaire, this time with questions about the way (methods) the Rottweiler is tested on Hipdysplasia in your country and how cynology and in particular your Rottweilerclub (wants to) act(s) on it.
We know that prior testing of breeding dogs and excluding affected dogs has certainly improved the degree of suffering and in general the genetic affection of our breed but it has proven far from being a final solution.
We know indeed that hipdysplasia is a polygene and multifactorial genetic disease.